10 best hotels near Chaweng Beach
Our top picks
Lowest price first
Nearest to
Best reviewed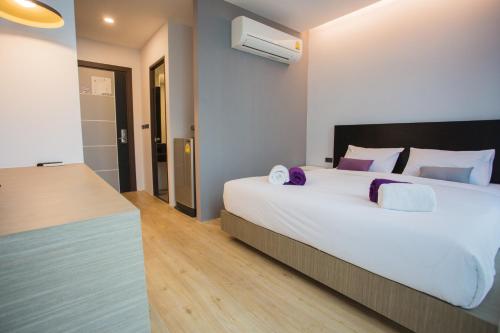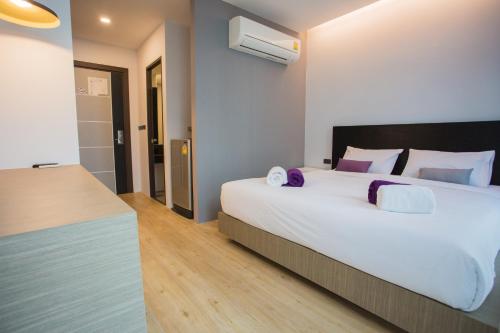 See all
Chaweng Villawee Hotel (SHA Plus+)
Chaweng,Chaweng Beach - View on map
"The hotel is in heart of Chaweng. You can find many great restaurants, bars and everything you will need. Chaweng beach is within 3-5 mins walk. The hotel also has motorbike rental service which costs 250 baht per day. If you walk out of the hotel and turn right. There is another motorbike rental shop which costs 200baht. The breakfast is good comparing to the price. The only downside is the noisefrom the planes during the days and evenings. It was quite quiet during the night. We really enjoy it and totally recommend it."
Show more
See all
OZO Chaweng Samui (SHA Extra Plus)
Chaweng,Chaweng Beach - View on map
"Indeed a very pleasurable stay. Location of the hotel is exactly where you want to be staying in Chaweng beach. I believe Chaweng is one of the best beach to stay after visiting nearby beach. The soft sand and water is different to other beaches in Samui. Hotel's layout is very nice, simple yet sophisticated. Room is a bit small but fits my stay with no problem. All amenities are there, aircon works very well and there is an added fan in room when you simply want the breeze. Bed is supersoft, too soft for my taste including the soft pillow. If I could able to ask for pillow preference that would be very nice. TV have good channels. The only complain in room is probably the water pressure and the annoying tub like floor in the shower. A simple ceramic would do nicely why the stupid tub thing I will never understand. Cracking noise every step I take. Breakfast was great. Very nice selections every day. And the pan cake machine is very cool. There are automatic espresso machines for your own taste (cappuccino, latte, etc). Other hotels usually only serves brew coffee. As a coffee aficionados I always thought this is nice. Though better coffee been would be nice. Breakfast opens until 11 so yoi dont have to get up early just for breakfast, how considerate. Pool and beach area is well accommodating with ample beach chairs. Location of hotel is right in the middle of Chaweng. So you wouldn't miss anything. Great stay. "
Show more
Avg price per night
$ 202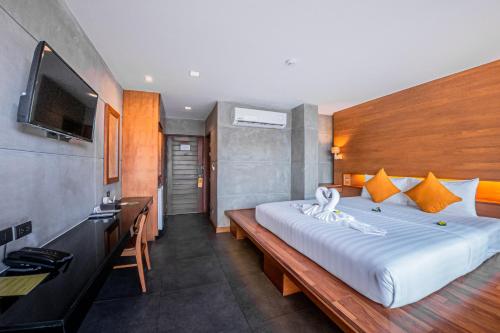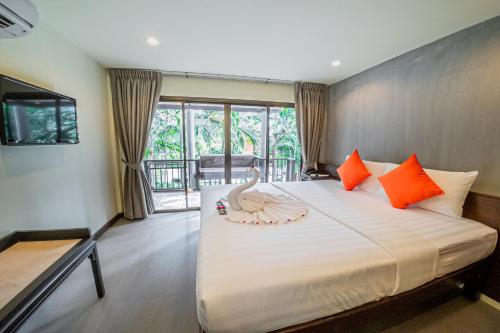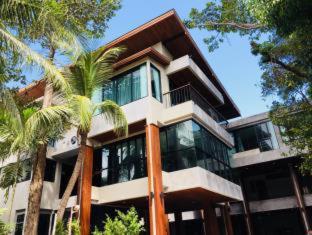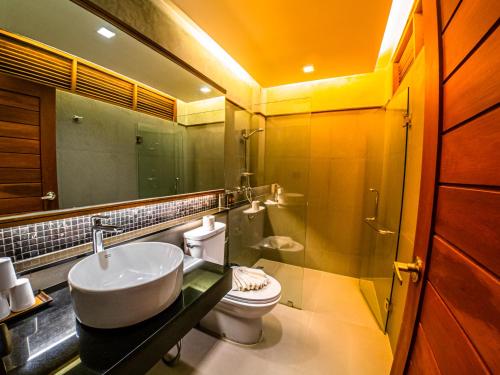 See all
J4 Samui Hotel (SHA Extra Plus)
Chaweng,Chaweng Beach - View on map
"This hotel has a high-range upscale feel for a reasonable mid-range price. The property is very clean & modern with excellent architecture & design. The hotel has direct beach access through wonderful and plushly forested modern bungalows, making for a very short & pleasant walk to the beach. It is right across from a 7/11, Burger King, McDonalds, etc, and is a short walk to Centara Festival Mall. The property also has an attached fitness gym which guests can use for 80baht, and a massage center specifically for J4 guests with prices starting at 250baht. If modern & upscale is your style but so is keeping to a modest budget, then this hotel is a great option. "
Show more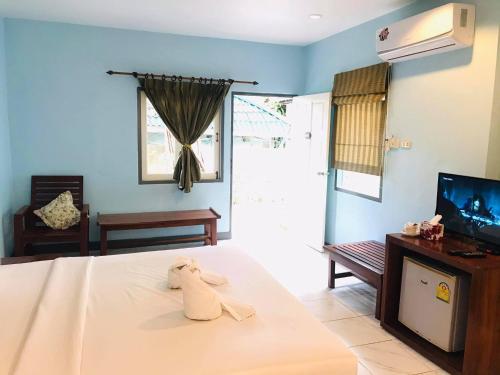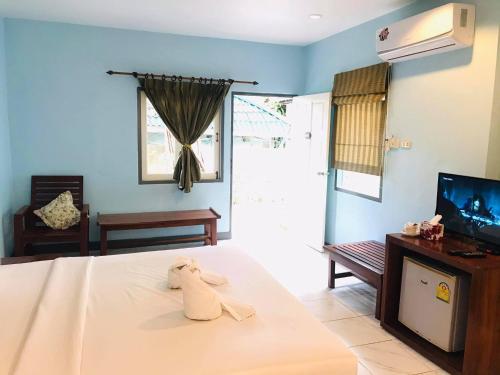 See all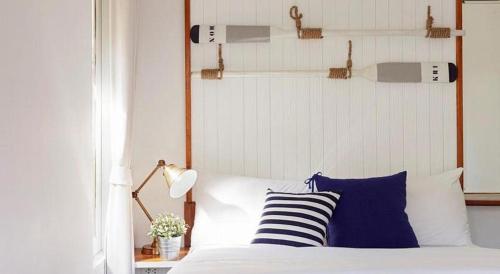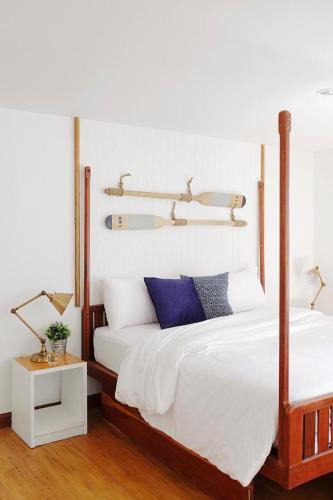 See all
Malibu Koh Samui Resort & Beach Club (SHA Extra Plus)
Chaweng,Chaweng Beach - View on map
"We very much enjoyed our time in a Superior Terrace Room. Would happily recommend to anyone traveling to Koh Samui, Chaweng Beach. Great facilities and wonderful staff. The room was spacious and nicely laid out. "
Show more
See all
Montien House Hotel (SHA Plus+)
Chaweng,Chaweng Beach - View on map
"we found the hotel to be well maintained, nice, with a beautiful swimming pool and surroundings. The breakfast was good (In Thai standards) and the stuff helpful. great location- close to everything in chaweng beach. 2 cons for this hotel- the beach is not as nice as the rest of chaweng (to the south)because it consists the small reef, and therefor doesn't have the same water color, it seems to be greyer....other problem is the wifi internet which doesn't work in the rooms, so you have to go to the reception to get a signal, and even there it's very iffy."
Show more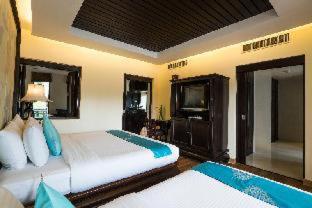 See all
Dara Samui Beach Resort on Chaweng Beach - Adults Only (SHA Plus+)
Chaweng,Chaweng Beach - View on map
"Solid 4-star hotel. Pool a bit small but nice for cooling off when need a break from the sun chairs. Pool bar and drinks available, along with a mid-afternoon happy hour. Open air massage on site and on the beach. Beach front is nice, albeit not great for swimming as it's more lagoon-like. Better for paddle boarding. Quiet end of Chaweng Beach. Only a 5 min stroll to Chaweng Beach proper, perfect for swimming. Ark Bar also a 5 min walk away where you can party until 2am if you desire. Hotel is older but quite nice and retains its traditional charm. The grounds and buildings are being updated/repaired. Very friendly staff and accommodating. The reception manager Elaine was attentive, warm, and courteous. Some rooms still need certain upgrades. Rooms could be better kept and cleaned thoroughly prior to guest(s) arrival. That's probably my "Hotel Impossible" inspection talking. But overall was good. Construction of new hotel next door during time of our stay. Other than being an eye sore and hearing occasional morning construction it did not affect our stay. We were out most days enjoying the sun, beach, and surrounding areas anyway. Time spent on the beach behind hotel was also not affected. The night time set up of the Serene Restaurant, eating on the beach under makeshift Tipi was very romantic. Food was a bit pricey compared to outside restaurants but was very well done and the atmosphere more than covered the premium pricing. Stayed in the spacious Deluxe Suite. Overall, pleasant stay at the Dara Samui Beach Resort & Spa Villa. Would recommend to others. "
Show more
Avg price per night
$ 100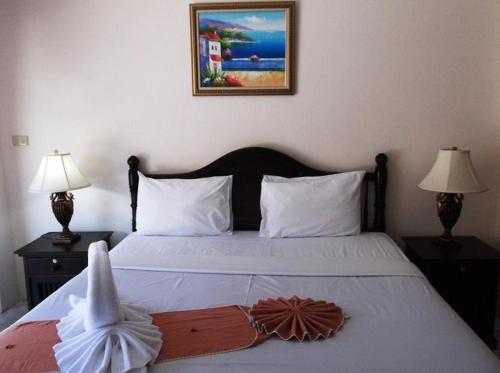 See all
Panupong Hotel
Chaweng,Chaweng Beach - View on map
"Great location and staff was very helpful. You can actually rent mopeds at the hotel, and they are quite convenient to get around. We stayed here for 3 nights, and the room was big, and clean. Great place to stay in Chaweng when in Koh Samui! The only reason for a 1 star facility, is cause there was none. But the beach is steps away! Staff actually speaks english, and if you ever eat at Tasty Bar & Cafe, which is right across from the hotel reception, make sure you say hello to Olly and tell him Hank sent you. Food by Laura is also amazing! Their bathroom is actually fit for royalty and is a must see!"
Show more
See all
The Stay Chaweng Beach Resort
Chaweng,Chaweng Beach - View on map
"The owner and crew are super friendly! Next time in Samui I will be back to this hotel. The hotel is new."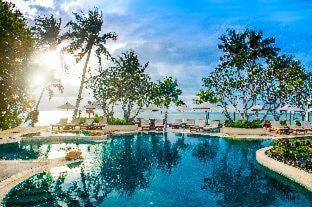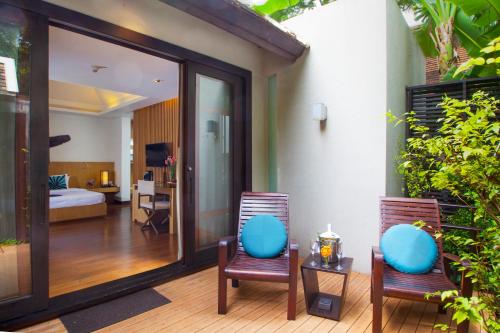 See all
Chaweng Regent Beach Resort (SHA Extra Plus)
Chaweng,Chaweng Beach - View on map
"We enjoyed every minute of our stay at this hotel. Upon our arrival we were told there had been an issue with the room we had booked. We were offered a voucher for the buffet dinner that night at the beachside restaurant, Chom Talay and we had 1 night in a superior room, which was nice and clean. The buffet dinner was incredible! Totally worth the booking issue. We ended up eating at Chom Talay a lot during our stay as the food was great, the prices were reasonable and the staff were so friendly and accommodating. For the duration of our time we stayed in a deluxe room which was perfect for us as a couple. plenty of room, a big comfortable bed and a great balcony overlooking the garden pool. We loved that the resort felt like a tropical oasis, despite its location right in Chaweng beach. The resort was so peaceful and quiet yet just out on the street were all the bars and restaurants. The staff were wonderful and always so helpful. They surprised my partner on his 30th birthday with a birthday cake at dinner - totally unexpected! They always went out of their way to ensure we were comfortable. We loved the Chaweng Regent Beach and will definitely be back!"
Show more
Avg price per night
$ 212
In and around Chaweng Beach
---
Find the Perfect Type of Accommodation
---
More about Chaweng Beach
Ko Samui's busiest and arguably finest beach, located on the east side of the island. Stretching three kilometers, this white, sandy beach is the entertainment and Samui accommodations center, and most visitor's first impression, as all roads lead to Chaweng Beach. The famous Green Mango Strip forms the axis around which the rest of Chaweng revolves and is packed with revellers and party goers all night, every night.

Chaweng Beach hotels represent the full spectrum of Samui's accommodation options, ranging from inexpensive bungalows aimed at the backpacker market, to the opulence and luxury of such five-star resorts as the Centara Samui Beach Resort and Poppies Samui. Regardless of which Koh Samui hotel one chooses, whether on Chaweng Beach or elsewhere, the host of restaurants, bars, and entertainment venues will keep visitors returning nightly, to undeniably the island's most popular precinct.

During the daylight hours there are all kinds of activities and attractions to keep one busy, from scuba diving or snorkelling on the nearby reefs, to horse riding, bungy jumping and more. Whether visiting Samui with family and friends, on a romantic holiday, or just travelling solo, Chaweng Beach is a superb destination that offers the quintessential, Thai beach holiday, with a wide choice of Samui hotels to suit every budget.